home>workshop

Workshop for April
We will be making Manuka Lip Essence.
Seats are limited. Reserve yours today.
All ingredients will be provided.
You are welcome to come along and participate.
for Booking, please email or ph 09-377-8923
Workshop:

Do your lips ever get chapped?

We will be making "Manuka Lip Essence" from scratch.
This is the great home remedy for dry lips.
Our Manuka Honey Lip Essence contains only natural ingredients and works great for chapped lips.
It melts into the lips leaving it feeling silky and can help to soothe, heal, and protect your lips.

Date:

28 April (Sat) 2018

Time:

11:00pm (Allow 30mins for one session)
13:30pm (Allow 30mins for one session)

Cost:

$15.00

What's included:

a product that you make on the day (Manuka Lip Essensce 11g)

Venue:

the Natural Skincare Company View google map
Rear area 285 Parnell, Auckland, New Zealand, 1052

Ph: 09-377-8923
email: thankyou@ringaringa.net
.
FYI, we open from 10am to 4pm on 28/April (Sat).
If you have no chance to come in for shopping during weekdays, please pop in.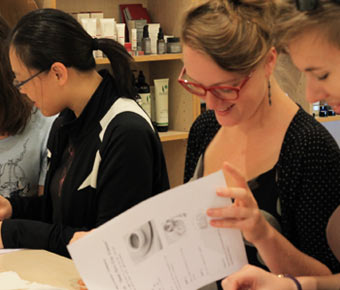 .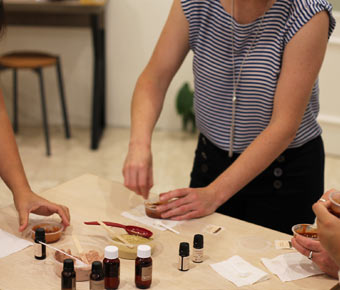 Our cosmetic workshop is a great way to ease yourself into the fabulous world of home made cosmetics.
Our easy-to-follow recipes feature high quality natural ingredients that will have you looking, feeling and smelling great.
pick up some new tips and tricks or just enjoy some 'natural' time.
.
home>workshop